EuroTek 2016 Awards
Again in 2016, Narked at 90 Ltd was nominated for another award.
Of all the awards we have been nominated or presented with, this is probably the one that means the most to all of us.
This award was for "The unsung hero who has gone the extra mile to support and develop others in the field of advanced and technical diving". In other words, this is recognition of our commitment to our customers.
Voting was open to all in the community, not just delegates or industry professionals.
An award for Technical Innovation
The Marine and Diving community rarely give out such prestigious awards, however, when they do it is because the divers and industry leaders decide that the exceptional has been achieved and that should be recognized.
The Innovation awards are given to those who have produced a unique Advanced or Technical Diving Innovation that has enabled you to further your diving or made your diving safer.

EuroTek 2010 Awards

EUROTEK recognizes that there are individuals who have achieved great things in Diving Exploration, Marine Engineering and Development, Education and the field of Science.
At the EUROTEK 2010 Gala Dinner, industry leaders presented a number of awards, voted for by the Advanced Diving Community. This was an opportunity to nominate the people and products that have influenced many diving careers and development.
As with all of the prestigious EuroTek diving awards; the Award for Technical Innovation had been voted for by the delegates of Eurotek, however, this more than any other category saw an almost unanimous decision as Brent and John of Narked at 90 was presented with this Award.
Diving Equipment Manufacturers Association (DEMA) & Rebreatherworld Awards 2007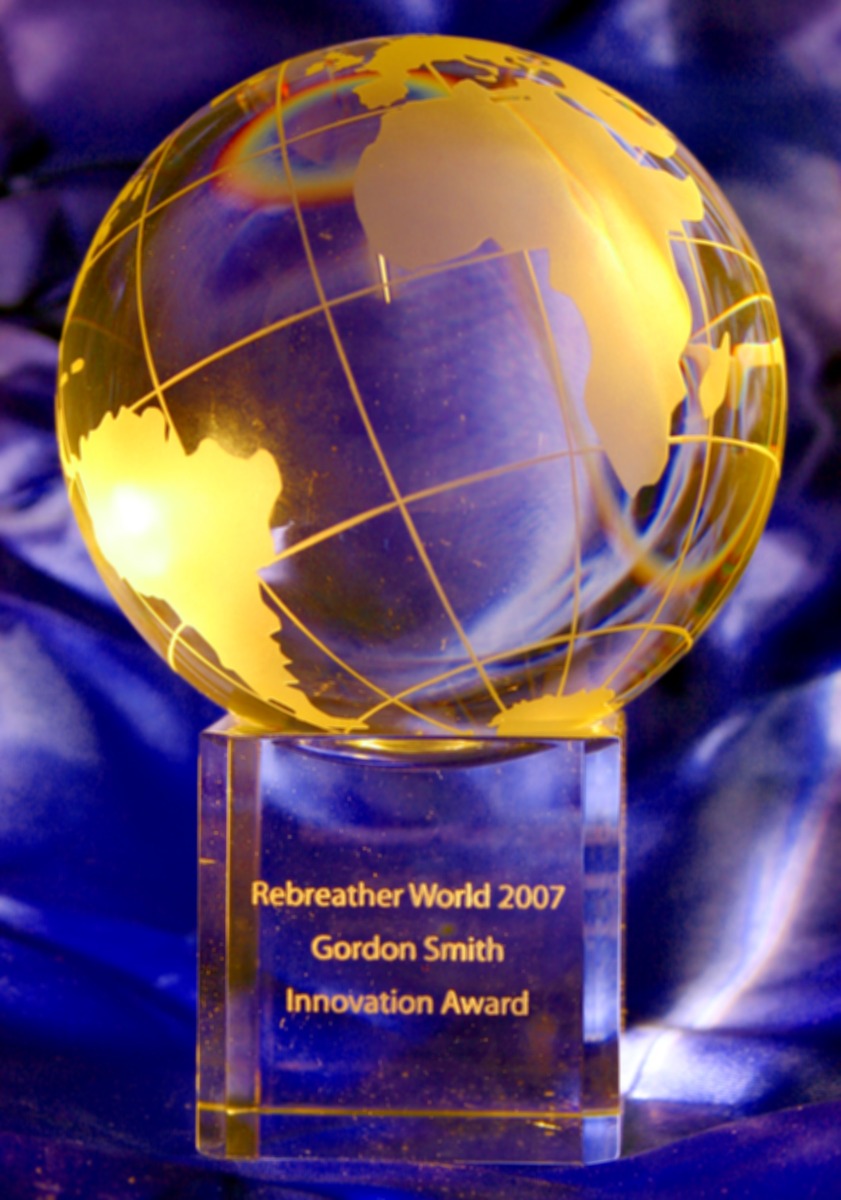 At DEMA in Florida 2007, the Technical diving community decided upon the world's most prestigious awards such as Lifetime Achievement and Innovation. Narked at 90 Ltd were the ultimate winners in the Innovation Category for the original design and diver education with respect to Oxygen Sensor safety.
The original commercial implementation dated back to the early 2000's with a simple device that rang bells throughout the technical, commercial and defense communities. This amazing and unique device has now been taken up by the military and civilian alike, with customers such as National Oceanographic Atmospheric Administration, Diving Diseases Research Centre, the FBI, The Royal Navy (UK) and the NATO Research dive team.