Imagination, Innovation, Realisation.
Of course, most people involved in the diving industry know of the well established major international companies that provide rebreather equipment to the military and other organizations. There are however, a number of smaller companies that are building excellent reputations for developing new products that are proving to be valuable & reliable advances in diving safety and what's more, are being marketed at costs well within comfort zones. One of the main advantages of such small companies is their ability to work closely with customers to provide tailor made solutions to bespoke problems that larger companies are just not able to respond to.
One such company is 'Narked at 90' of Wellingborough, Northants, United Kingdom. Here's a team where ideas certainly become reality. They are fast becoming known as 'rebreather component specialists'. John Routley and Brent Hudson are a partnership which has grown their company from strength to strength.
Before Narked at 90 was formed, John and Brent were rebreather home builders, designing and building their own rebreathers (CCUBA). John being the man he is, always tried to perfect his designs and Narked at 90 was born. They now produce over 800 products that are sold worldwide, and were the winners of the most prestigious (DEMA) Gordon Smith award for innovation in 2007. The award was given for their work in rebreather safety, specifically a device called The Cell Checker (TM) this device has now been taken up by the military and civilian alike, with customers such as National Oceanographic Atmospheric Administration, Diving Diseases Research Centre and the NATO Research dive team. Since then, they were awarded the European Award for innovation in 2010 and nomination in 2016 for "going the extra mile to support and develop others in the field of technical diving".
Under the leadership of John Routley, Narked at 90 has listened to the community and concentrated its efforts on products that add to diver safety.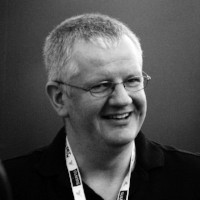 John Routley founded Narked at 90 Ltd, building on his experience as a rebreather homebuilder for many years, John found that providing the parts he used himself to others gave him great satisfaction. Since then,
Narked at 90 has gone from strength to strength without compromising on good business principles under his leadership.
John Routley is Managing Director and founder of Narked at 90 ltd. John started diving nearly 35 years ago and has an extensive back ground in engineering and fault finding culminating in an electrical engineering degree. John has worked in many industries over the years from electronic diagnostics and fault finding to machining and heavy engineering. So with John's back ground in engineering and design it was no surprise when he and Brent Hudson met some 18 years ago, and that there would be great things ahead.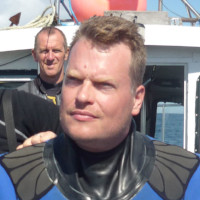 Brent Hudson is the "other" owner of Narked at 90 Ltd with John. He was also a long standing rebreather homebuilder who stopped logging dives when he achieved over one thousand closed circuit dives. An accomplished Technical Diver, Brent can be found diving throughout the UK most weekends. Diving on wrecks between 50 and 100m deep. Over the last few years, Brent has been published in half a dozen national newspapers and his exploits featured on ITV national television.
Cultural heritage is important to Brent and many of his significant finds have been displayed at exhibitions such as the Aberdeen Maritime museum. Working in facilities providing defence technology from the F-35B Lightning to the Successor Class submarines, he brings a wealth of experience to the industry.
IN HOUSE CAPABILITYS
Ok so most of you know we design manufacture and retail scuba and rebreather equipment, but what most of you dont know about is our test and certifaction labs or the in house lasers, large test chambers and vacuum system that we also have on site.
we can pressure test large items in our chambers and run fully automated leak test or run full dive similations down to 400meters.
We have our own EMC and EMF lab filled with state of the art test equipement for testing Electromagnetic compatibility and Electromagnetic fields.
Large in house lasers for cutting and engraving on plastics and metals and a number of CNC Mills and Lathes